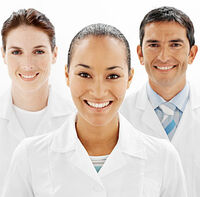 Description
Edit
Humans are the non supernatural force in this universe. Every creature in this universe has once started life as a Human.
Abilities
Edit
Some humans either being born or given their powers through contact with a spirit will have powers that make them different.
Premonitions
Some will have Reincarnation abilities
Weaknesses
Edit
Some will be aware of their powers and it will not cause them pain to use. The humans that are not aware they have powers will experience pain when they attempt to use their powers.